January 30, 2014
Dear Friend of Idaho State University,
As a former student-athlete, I have great respect for the hard work and dedication it takes to manage educational opportunities with practices and competitions.
Recent news reports have stated that, in some universities, student-athletes struggle academically, and come to school unprepared for higher education. At Idaho State University, however, our student-athletes are students first.
Our student-athletes excel on both the field and in the classroom. Nine percent of our student-athletes boast a 4.0 grade-point average - 36 percent have earned higher than a 3.5. Last year, 183 of our student-athletes were named Big Sky conference Academic All-Stars. The academic achievements of our student-athletes can be seen in every sport - our student-athletes boasted an average cumulative GPA of 3.24 this fall.
Our volleyball team also earned a Big Sky Championship title on the court this fall, and the Bengal Softball team earned the regular season Big Sky Championship title last spring.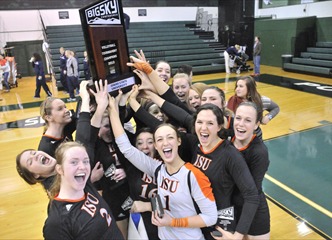 It takes dedication to be a student-athlete. Our softball players, for example, log more than 40 games in a season, along with practices and full class schedules. I am proud of their accomplishments, and of the accomplishments of all our students who work hard in the classroom while balancing work and family life.
Along with furthering their education, student-athletes provide a great experience for the community. I would encourage all of you to come out to a game or match and see what Idaho State University athletics can offer. It's a fun time for the whole family, and our students love to hear the cheers and see the support of their fans. A full schedule can be found at www.isubengals.com. And I would like to thank all of you for all you do for our students and institution.
Go Bengals!
Arthur C. Vailas, Ph.D.
President, Idaho State University
president@isu.edu