March 5, 2014
Dear Friend of Idaho State University,
February and March are very busy times for our leaders in the Idaho Legislature. It is the time of year when big decisions are made - ones that impact the lives of our students, faculty, staff and all Idahoans.
I have traveled to Boise many times in the past few weeks to tell Idaho State University's story. We have a great story to tell, from our strong research portfolio to our intelligent, driven and hard-working student body. It is important that our state leaders, who are working hard to make a better future for our students, hear these stories and see everything the Idaho State University community can do. Currently in the Idaho Legislature, the Joint-Finance and Appropriations Committee is setting budgets for state agencies, including institutions of higher education. This week, they will set the budget for colleges and universities, a vital piece of Idaho State University's financial support.
One of our funding requests this year includes funding for the Treasure Valley Bioskills Learning Laboratory, which will bring much-needed technology and laboratory space to our students and members of the community alike. It will be a state-of-the-art facility with the latest in medical equipment and video-audio communication equipment to make sure Idaho's students and current medical providers have access to quality training. The Bioskills Laboratory will also allow us to offer occupational and physical therapy programs in the Treasure Valley - training our students for careers in high-demand fields in Idaho.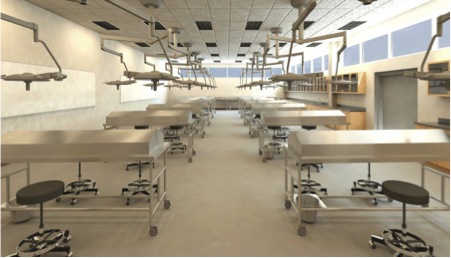 We have gained State Board of Education approval to ask the Idaho Legislature for half of the funding for the facility. The remainder will be secured through private funds from others who understand the importance of bringing a laboratory of this caliber to the Treasure Valley. It is one of many ways that state officials, businesses and community members can work together to make a difference.
Our students, faculty, staff, leaders and friends are the reason Idaho State University can continue to be a leader in education, research and service to the community. I would encourage all of you to continue to share our Idaho State University story so we can continue our legacy. Thank you for all you do for our students.
Go Bengals!
Arthur C. Vailas, Ph.D.
President, Idaho State University
president@isu.edu